With the end of the financial year soon approaching, you may see a lot of your employee looking to retire soon. It's important to be prepared and manage this transition smoothly and effectively to prevent any disruptions in the workplace. That's because the most recommended dates for employees to retire are usually around 30 June or 31 December. These dates mark the end of the financial year and the end of the annual year: both have different benefits when it comes to tax, superannuation and holiday time. However, it can mean that many employees are retiring at once.
So, it's important to be prepared and manage this transition smoothly and effectively to prevent any disruptions in your workplace.
Transitioning long serving staff into retirement is a difficult process: seeing decades—if not centuries—of cumulative knowledge and skills walk out the door. If you as HR are not prepared for these exits, your organisation could end up with critical gaps in talent and knowledge.
In this guide, we'll share our top strategies for effectively managing the transition of your retiring workers.
5 Strategies for Managing the Transition of Retiring Workers
1. Have conversations early on
It's difficult to estimate when your employees will retire. You may not be able to directly ask them when they plan on retiring, however, you can engage in a conversation with them about their general career goals and future plans to help determine when they might retire. It's better to engage in these conversations early, because it can become harder to discuss closer to retirement if employees have already made specific retirement plans.
If employees openly tell you when they want to retire, you can begin to discuss how to move forward, structure a working arrangement to support a longer work life or a transition period if that's what both sides want or need.
2. Try to retain your senior staff as much as possible
Sometimes, employees aren't looking to quit the workforce entirely, but may want to reduce their workload or responsibilities. Offer flexible working options: employees could reduce to part time, they could be redeployed or could be consultants or mentors for the company.
Coming up with a flexible work structure can benefit both parties. You'll be able to keep the knowledge and expertise in the business for longer whilst not having to compromise on productivity.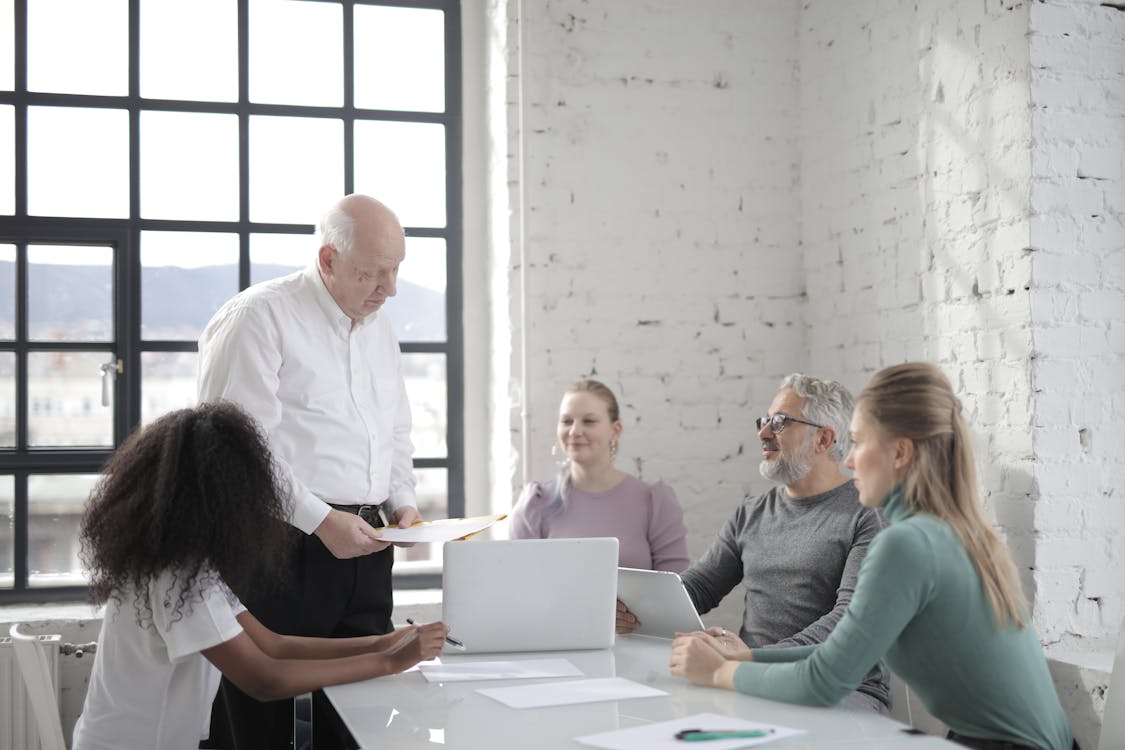 3. Managing the turnover
When it comes to the staff that are retiring for good, there are two challenges your turnover strategy should address:
How to transfer the knowledge and expertise
Understanding the dynamics and implementing strategies to manage the change
Companies must first consider their aging workforce and focus on how to capture the expertise and knowledge these employees possess. They must also look at the younger workforce and figure out how they would fit into the new-look workplace and thrive.
Some ideas to guide you:
How to transfer, retain and standardise knowledge to keep it in the company
In order to transfer the knowledge from retiring employees to their replacements and new employees, consider creating a transition interview to document some of the key aspects that the new employee should know. You can even start the new employee before the older employee retires, so they can shadow them and learn on-the-job. Another good strategy is to keep some senior staff on as mentors or consultants that can come in from time to time to provide guidance and advice.
The other side of the coin is to shift from a culture of "That's the way we've always done it," to "Here's precisely how and why we do it this way."
The following steps can be useful in creating more standardized work practices and reducing the damaging effects of high turnover:
Identify critical work and procedures that are currently being accomplished with employee knowledge, without a documented standard operating procedure.
Capture knowledge and data for this critical work from existing employees and transform that knowledge into internal training programs and documented procedures.
Establish training programs that drive accountability and ensure all employees have the skills, competency and knowledge to perform the assigned tasks as well as the ability to record data from those tasks.
Understanding the dynamics of the change
The second challenge involves the next generation of workers and their perspectives on employment and tenure. Young skilled industry workers are in high demand, so the likelihood of more frequent job-swapping is real.
To better engage the next generation of workers, organizations need to reassess their company culture. Consider adjusting your current procedures and systems to create a cohesive atmosphere for everyone. You must understand the way millennials work and think to provide meaningful and engaging work that retains them.
Here's a small example of some of the typical differences across generations:
| | |
| --- | --- |
| Generation X (1965-1976) | Millennials (1977-1998) |
| Accept and understand diversityPragmatic/Practical Self-reliant/individualistic Basic use of technology, good understandingUsed to more casual, friendly work environments Involved and more loyal to one place | Celebrate diversity Optimistic/ Realistic Interpersonal Tech-Savvy, use of more advanced technologies Used to more structured, supportive work environments More interactive, more potential for job swapping |
4. Provide the right support and resources for your retiring employees
Retirement planning is about so much more than finishing work forever. It's the beginning of the next exciting journey; an experience that should be filled with options and opportunities.
Most employees that retire without a plan end up feeling uprooted and lacking purpose – which can lead to negative mental and physical health outcomes.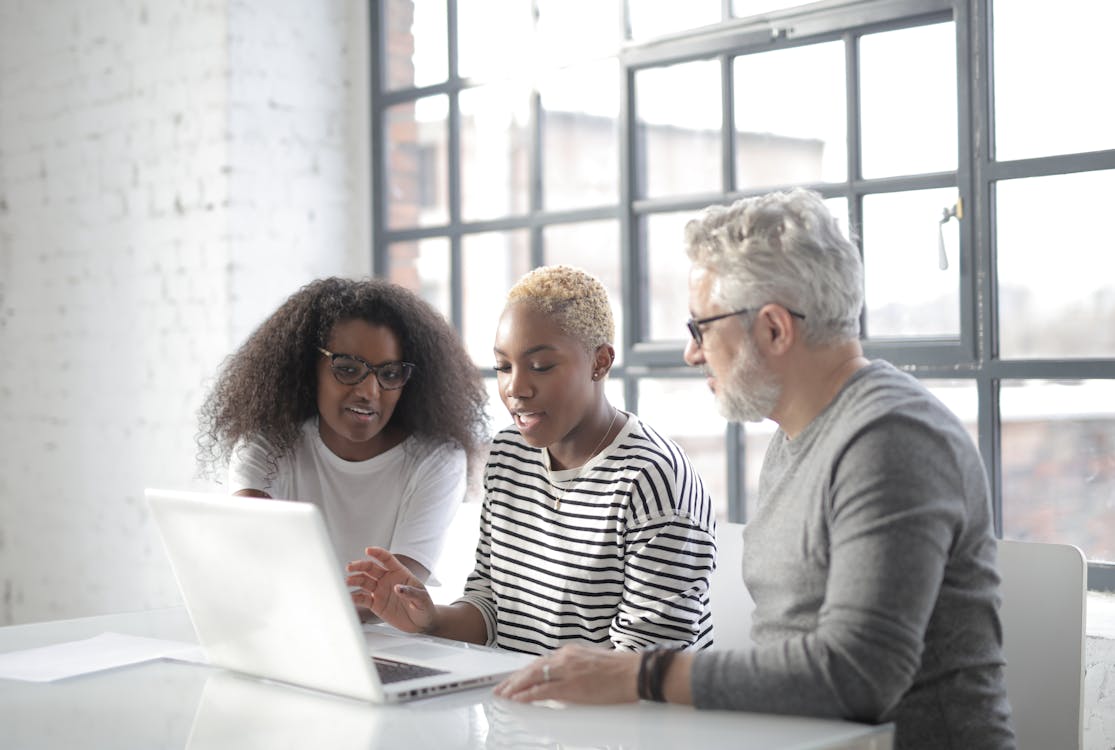 Providing choice and control throughout the transition to retirement can help ensure the best possible experience for your ageing workers. It also enhances your employer brand.
Your senior staff are likely among some of your most talented. When they retire abruptly, you lose the opportunity to benefit from their experience, skills and wisdom.
When you haven't planned for succession, you can lose valuable corporate knowledge. Being able to plan and manage your talent and their transition to retirement through a well planned process, can make this a positive outcome for everyone.
Helping your employees to have the best transition possible means their final years with you are meaningful, positive and beneficial – for your business, your employer brand and for their life after work.
Career Money Life provides a holistic, flexible and fully customisable retirement program for senior staff. We believe in providing your employees with choice and control over their retirement journey, while empowering you with ease, insights and reporting. Get in touch and learn more.
Learn more about managing transition to retirement
With 4 million baby boomers set to retire in the next few years, it's essential that HR Managers are prepared for the transition. Learn more about how to best manage it with our free guide below.